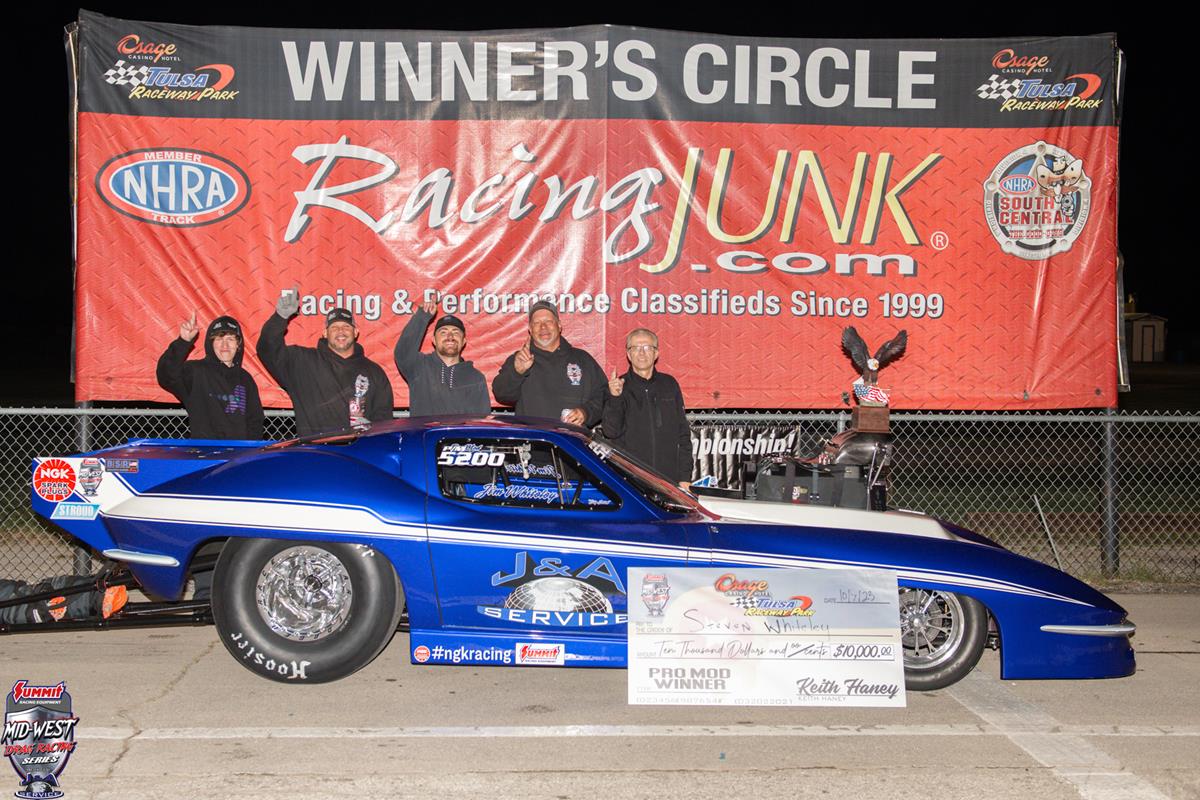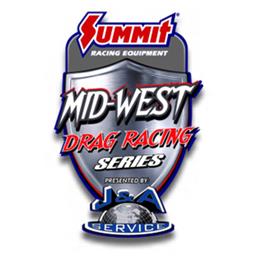 10/11/2023
Midwest Drag Racing Series
---
Extraordinary Points Battle Unfolds as MWDRS Heads into Epic Season Finale!
(Photos by Damon Steinke E3xtreme)
October 11, 2023 - Tulsa, Oklahoma - Get ready for the most exhilarating showdown of the year as the Summit Racing Equipment Mid-West Drag Racing Series roared into the renowned Throwdown in Tulsa, delivering a spectacular double-event thrill! The series kicked off the Throwdown race earlier in the spring, but Mother Nature had other plans, forcing a premature halt after just a handful of eliminations in Round 1.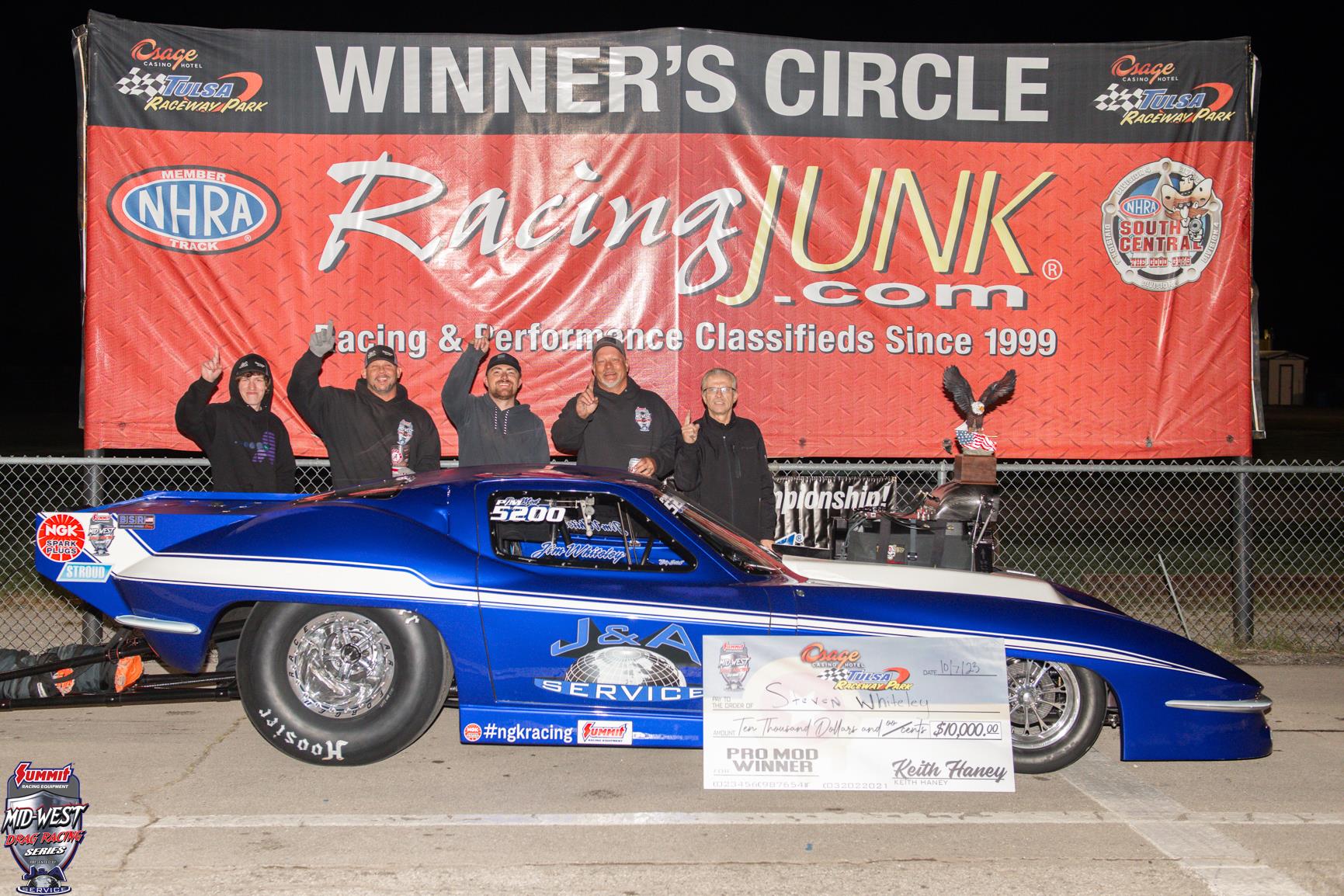 Series founder Keith Haney expressed his determination, saying, "We knew we had to buckle up and finish these two races in just three days. With the points battles this tight, every single round counts!"
In the Stroud Safety Pro Mod division, fans witnessed Keith Haney beating Ed Thornton and the D Bar D Racing team in a thrilling finals showdown. However, at the second Tulsa event, Blake Housley had to bow to the incredible skills of Steven Whiteley, leaving fans on the edge of their seats. These two titans of the track, Haney and Whiteley are now separated by less than a round as they gear up for the grand finale in Ferris next week!
During the event's drivers meeting, the 2024 MWDRS schedule was announced. It includes two stops at the brand new Flying H Dragstrip owned by Scott Higgs. Both Vice President and Pro Mod Racer Blake Housley as well as Series Founder Keith Haney indicated there were some very big things to come with this partnership.
Pro Mod Slammers provided more heart-pounding action as Chris Juliano outpaced Tony Strachan in the first event. The second event saw Finland's Jaakko Laughasmaa, who acquired Todd Martin's Mustang, beating Mike Labbate in the Angry Bird out of New Mexico.
J&A Service Funny Car offered up a twist in the tale with a somewhat unusual final round. Only Macklyn and Jonathan Johnson were left standing to complete the event, but both faced mechanical issues. Macklyn managed to break the beams for both the semis and finals to clinch the win. In the second event, Annie Whiteley emerged victorious against Mark Billington, making a triumphant return after a crash last year. Macklyn has solidified his position with a significant points lead, sealing the Funny Car Championship!
Icon Forged Pistons Top Dragster witnessed points leader Cody Moore beat the rising star Jordan Eperjesi in a clash during the first event. In the second event, Moore once again rose to the occasion, this time prevailing over the local favorite, Bob Henry. Moore is sitting pretty with a 63-point advantage over Jimmy Sackuvich as they head into the final event!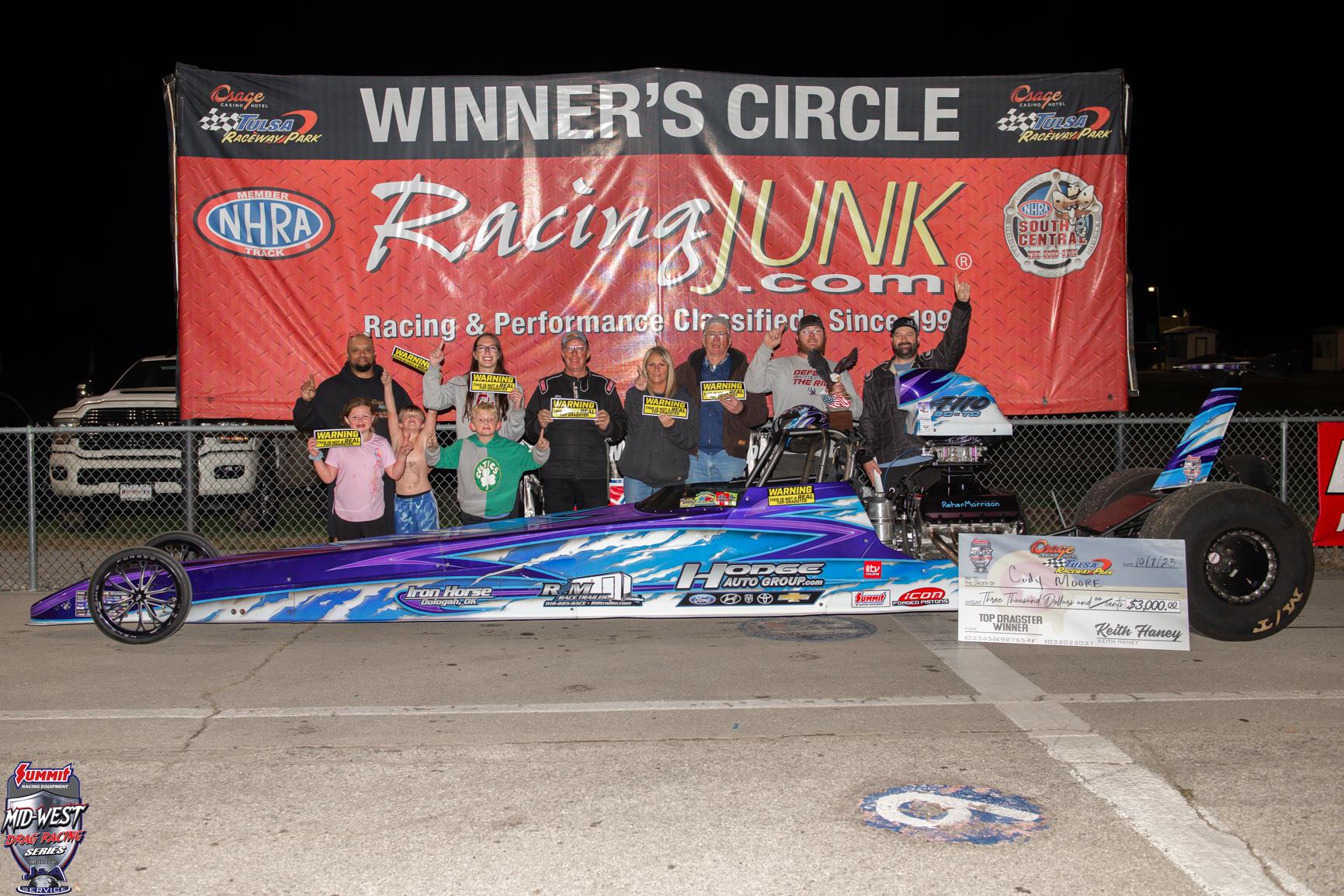 Stroud Safety Pro 4.20 division had its own share of suspense as Dave Pierce emerged victorious against Travis Cannon in the first race, while D Bar D Racing owner Derrol Hubbard clinched the win over Travis Cannon in the second event. The Pro 4.20 class championship will be decided in Ferris, with just 7 points separating Pierce and Hubbard in a dramatic showdown!
Pat Musi Racing Engines Top Sportsman racer Rod Moore, the 2022 Champion, displayed his prowess by beating Darrell Reid in the Spring event and, once again, taking down Reid in the second event. Moore enjoys a commanding lead as he charges towards the finals next week!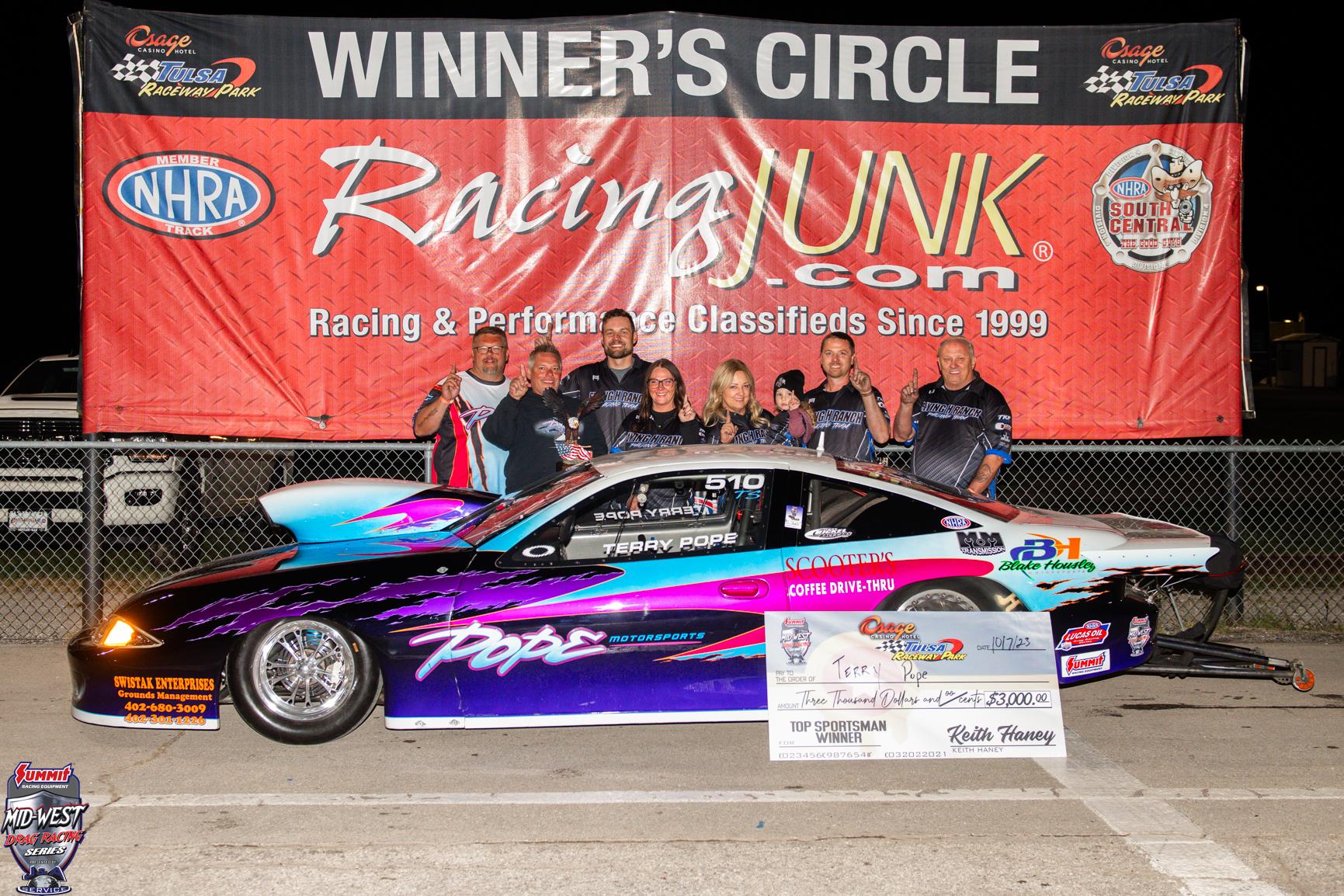 Race Star Wheels Pro Junior Dragster showcased the young talents of the sport. Karlee Brundidge emerged triumphant over Kolbi Keith in the Spring event, while the fall event witnessed Race Ragland defeating Colorado racer Amelia Cochran. Local series veteran Alexis Kesterson has already secured the 2023 championship, leaving fans eager to see what the future holds for these rising stars!
Zimmerman Properties Sportsman Junior Dragster witnessed Kenzie Wells defeating J&A Service racer Eli Reed in the makeup event. In the second event, Jovee Brundidge outpaced Reed, setting the stage for an electrifying finals showdown with Camden Teel, with Jovee holding a razor-thin margin of less than one round.
In Junior Slammers, Rein Keith showcased his talent by taking out Brody Zimmerman in the first race, while Colorado racer Isaak Stevenson triumphed over past champion Tyler Wells. The competition is fierce, and the future of drag racing looks brighter than ever!
Event Director Ellen Eschenbacher summed up the intense action, saying, "Taking just 17 days to contest a third of the season's points races is a colossal challenge. We were incredibly fortunate to have perfect weather, cool evening temperatures, and an exceptional team from both TRP (Tulsa Raceway Park) and MWDRS that made this incredible feat possible!"
The series now revs up for its grand season finale at Xtreme Raceway Park in Ferris, Texas, from October 19th to 21st. The excitement doesn't end there, as the Pro Mods will compete for a thrilling winner-takes-all $10,000 purse on Friday night, known as the Ronnie Hobbs Memorial Shootout. Landon Hobbs, Ronnie's son, and Lone Star Corp proudly support the Pro Mods that have been the backbone of the series. Invitations were extended based on the number of races participated in over the last three years, promising an adrenaline-fueled showdown that's not to be missed. Stay tuned for more exciting details!
Don't miss any of the electrifying action! All races are streamed live and in their entirety on FloRacing. Be sure to subscribe and catch every heart-stopping moment at link. Or visit https://flosports.link/41lIYAs
Media Contact:
Ellen Eschenbacher – Event Marketing Director – Ellen@midwestpromodseries.com – (317) 719-9672
Back to News