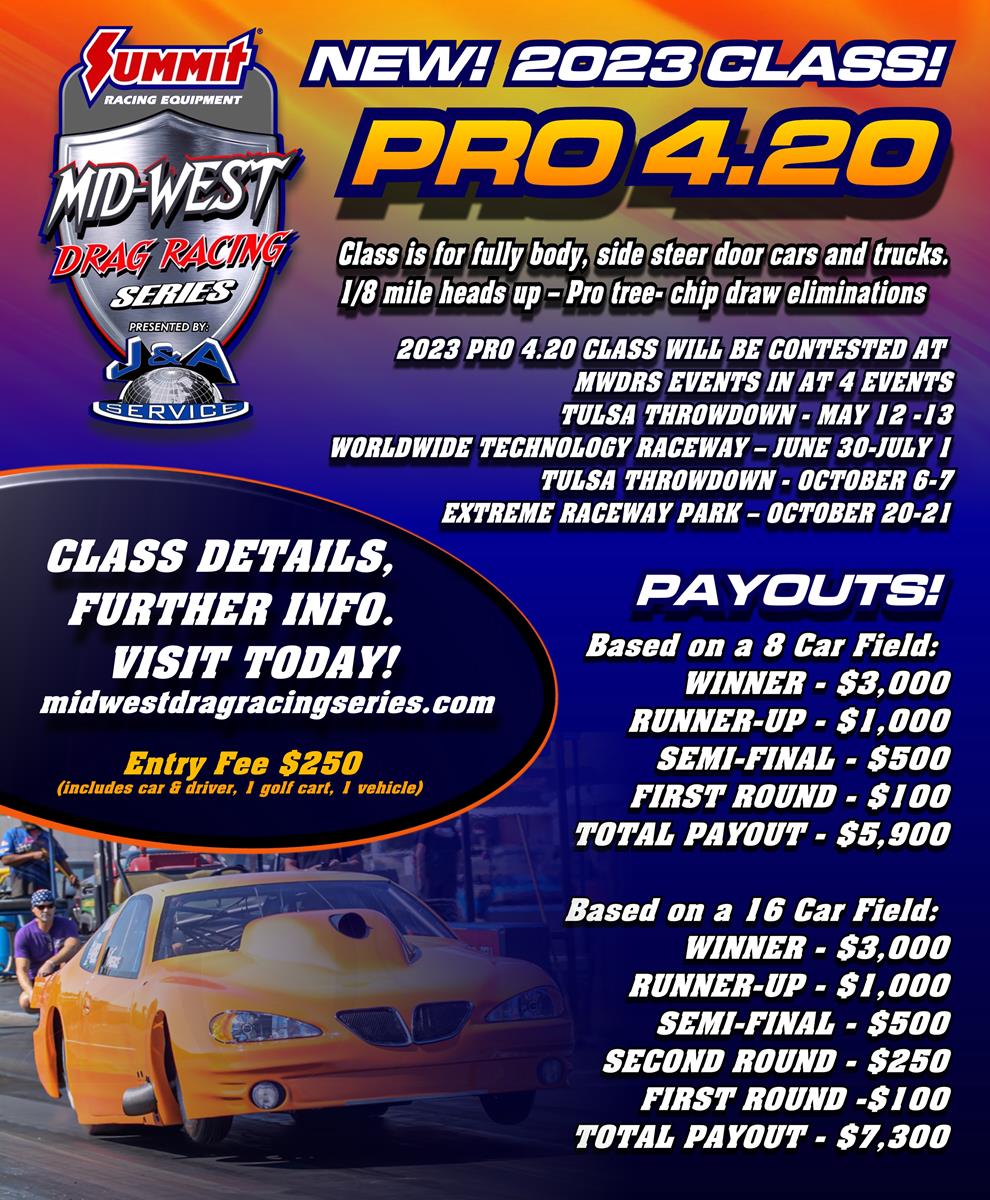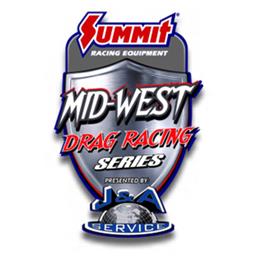 2/1/2023
Midwest Drag Racing Series
---
We are pleased to announce the addition of the Pro 4.20 class to the Summit Racing Equipment @ Mid-West Drag Racing Series Presented by J&A Service fo
The class will be run on a 4/10 Pro Tree and aims to fill a gap with a lot of cars in the Mid-West who previous ran radials to put on some slicks or 10.5's and compete with the series.
Summit Racing Equipment will also be providing contingency certificates to the class for the Winner and Runner-Up at each event.
"We wanted a 'Pro' class where all those radial cars or Top Sportsman cars could get a chance to run heads-up and be able to run with cars that the budget didn't outrun the class", states series founder Keith Haney. "We've got so many cars in the Mid-West that do not have a class home and we wanted to include them".
The class is open to any engine with one power adder and no weight requirements. Any rear tire up to 35" max is allowed. No throttle stops allowed.
The class will compete at 4 events:
Tulsa Throwdown May 12-13
St. Louis June 30-July 1
Tulsa Throwdown October 6-7
Xtreme Raceway Park October 20-21
Full rules on our website, along with entry fees and payouts.
We are looking for additional sponsors that would allow for a points fund for a championship as well. Please contact: ellen@midwestpromodseries.com if interested.
Back to News