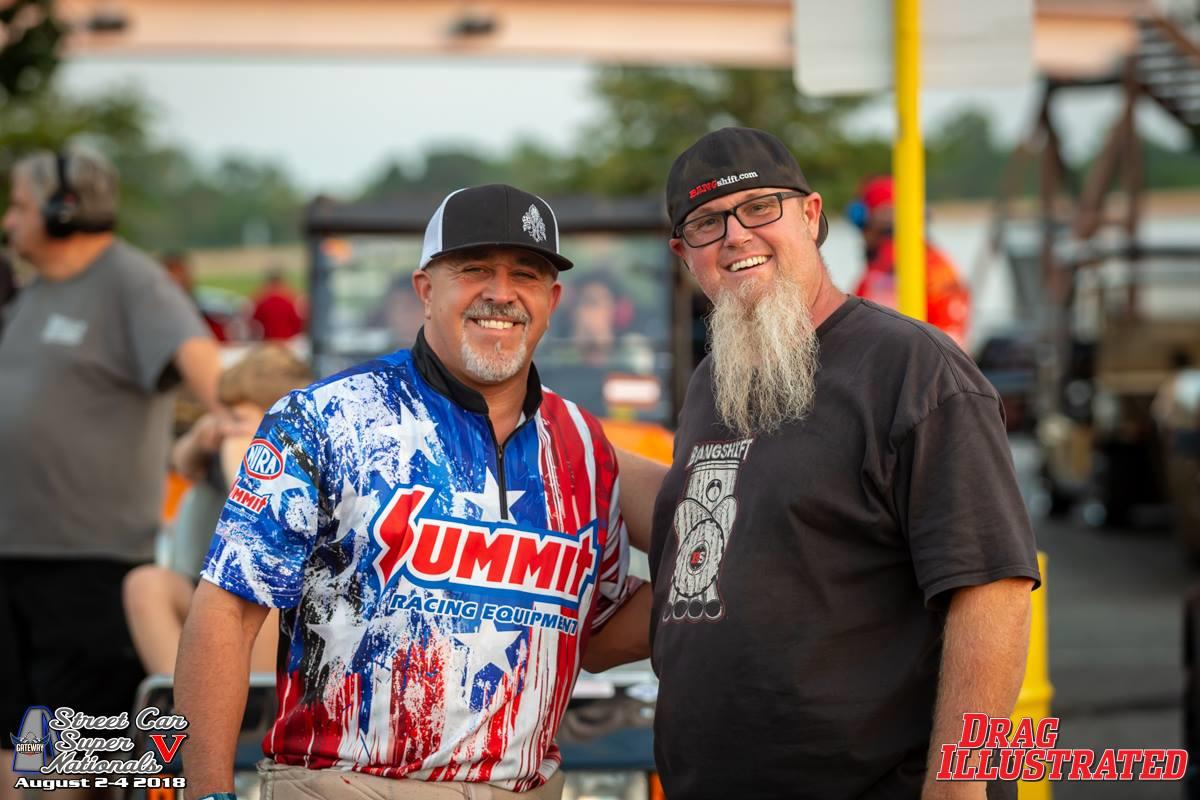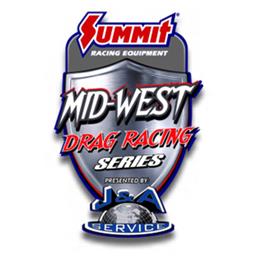 2/13/2023
Midwest Drag Racing Series
---
Chad Reynolds Returns to the Mid-West Drag Racing Series Booth
TULSA, OKLAHOMA - (February 13, 2023) The Summit Racing Equipment Mid-West Drag Racing Series Presented by J&A Service would like to welcome Chad Reynolds to our broadcast team. Chad Reynolds, co-owner of the hugely popular Bangshift.com, was part of the MW series for 4 years broadcasting our live feed via Bangshift.com.
"We are extremely happy to have Chad back with us this year. He's got a huge personality and we think the fit with Luke will be amazing", states series Founder Keith Haney. "We've got several cool announcements to come".
Chad will be joining Luke Clevenger in the booth. Luke starts his third full season with us and looks forward to working with Chad.
"I couldn't be happier to be back with the MWDRS! This is great racing, with great people, and that's what it is all about. I made a proclamation a couple years ago to only work with people I like, so let's have some fun! And to all my MWDRS family, I'M BACK BABY!!!", states Reynolds.
One of the most important things to bring back to the fans is having Chad on the starting line again. "I'm hoping to bring back some of my trademark starting line announcing this year as well folks, so look for some fun and excitement once Luke and I get our mojo going!"
Our first race of the 2023 season kicks off March 17-18 at Xtreme Raceway Park in Ferris, Texas. Stay tuned for more information on how to view our live streams this season.
"I'm so looking forward to being back at XRP for the season opener. This is my home track, and arguably one of the nicest 1/8th mile dragstrips in the country. The last time I was here announcing the MWDRS we turned the place on its head and I'm sure we'll do the same thing this time. Gaylon, Clyde, and all the crew at XRP are top notch and always fun to work with."
ABOUT MWDRS
The Summit Racing Equipment Mid-West Drag Racing Series Presented by J&A Service is an all-eighth-mile drag racing organization with headquarters in Tulsa, Oklahoma. The series is headlined by Pro Modified and Top Alcohol Funny Car, with additional classes including Top Sportsman, Top Dragster, and two Junior Dragster categories. The MWDRS will showcase 8 events throughout the 2023 racing season, beginning March 17-18 at Xtreme Raceway Park in Ferris, Texas. The MWDRS then returns to the Throwdown in Tulsa May 12-13, followed by a much-loved venue, SRCA Dragstrip in Great Bend, Kansas June 2-3. Returning to World Wide Technology Raceway in St. Louis June 30-July 1 caps off the first half of the season. Following a summer break, the series returns to St. Louis August 18-19, followed by the huge Funny Car Nationals at US 131 Motorsports Park in Martin, Michigan September 8-9. The season points-battle heats up with the final two events of the season, Throwdown in Tulsa October 6-7, with the season finale at Xtreme Raceway Park in Ferris, Texas October 20-21. All races will be streamed live allowing for maximum exposure for our MWDR series racers as well as our valuable marketing partners.
Photos from Damon Steinke and Drag Illustrated
http://www.midwestdragracingseries.com
Media Contact:
Ellen Eschenbacher – Event Marketing Director
Ellen@midwestpromodseries.com – (317) 719-9672
Back to News